Seven Steps Support Ltd, Accessibility-Enabled Website
A+ Support for Adults with Learning Disabilities
---
Supported Living
Supporting people in a home to call their own to live an independent, fulfilling and secure life. Encouraging the development of crucial daily living skills and cultivating personal fulfillment.
Community Support
Structured support out in the community to people's own homes and enabling engagement in the community. Supporting the development of skills and personal well-being.
Short Breaks Service
A home away from home to provide families, primary carers, and local authorities respite in providing emergency support and care to vulnerable persons in a safe enviroment.
A little something about us
Tip: Our website is fully accessible: screen-readers are compatible and all actionable controls support keyboard usage. Accessibility controls are available by clicking the icon in the top left.
---
A local family-run company with strong core values
We support adults with a range of disabilities including mild learning disabilities and complex needs,
We provide support to individuals in their own home and in the community to maximise their choice and independence,
Social inclusion and independence is promoted throughout all aspects of our service delivery,
Liaise closely with all relevant professionals and family members regarding the on-going support of each individual,
We and all our support workers work with the REACH Standards.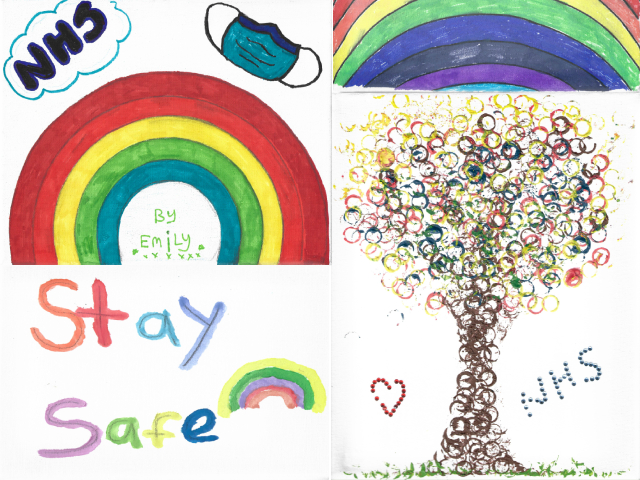 Family Owned, Local Provider
Seven Steps Support Ltd was built from personal passion and a strong belief in delivering high quality person-centred care. Our care provisions enable well-being, dignity, respect, privacy choice, control, and independence.
Our company name "Seven Steps Support" comes from our confidence in the Seven Steps to Inclusion. Social inclusion and independence is promoted throughout all aspects of our service delivery, everything we do is about valuing and supporting people with care and support needs, their families, and carers. These values and principles underpin our organisation and are embedded throughout our staff team.
We, as a family-run company which experienced dependence on care and support for a loved one, believe this has given us greater empathy and understanding of the impact on families requiring care and support for their loved ones.
Supporting Adults with Learning Disabilities
We support adults with a range of disabilities including mild learning disabilities, complex needs, individuals on the autistic spectrum, dementia, mental health, dual diagnosis and profound multiple learning disabilities. We also support individuals with children to maintain contact and fulfill their parental role. We provide support to enable individuals to access community projects, work placements, volunteer placements, and much more.
We work with the REACH standards
I choose who I live with, I choose where I live, I choose who supports me, I choose how I am supported, I choose what happens in my own home, I have my own home, I make friendships and relationships with people on my terms, I am supported to be healthy and safe on my terms, I have the same rights and responsibilities as other citizens.
Accessible For All
We are a certified Makaton Friendly organization in Sheffield. This means we actively use Makaton and make sure that people who use it feel welcome and understood. We understand that different people use alternative ways to communicate. We provide a supportive and welcoming enviroment so that people who have communication difficulties can still take part in our services and their community. We have implemented accessible and easy-read documents throughout our service.
What are our Core Values?
Promoting Well-being
We have a strong ethos to promote well-being and healthy lifestyles. We support clients to book and attend a wide range of health appointments, GP, dentist, Sexual health checks, speech therapy, physiologists, gym sessions, fitness, dog walking and weight management programme.
Enabling Independence
Promoting and maximising individuals independence, enhancing confidence, personal targets and goals promoting well being, self-esteem, quality of life and maintaining respect and dignity.
Fostering Relationships
We support individuals to maintain family relationships, friendships, gain new friendship circles and to maintain a parenting role. We support clients to the cinema, bowling, ice curling, assisted holidays, theatre trips, day trips to the seaside, zoos and football matches.
Inclusivity at Heart
We believe in inclusiveness and integrate respect regardless of a person's race, cultural background, ethnicity, religion, gender, or seen and unseen disabilities. We also integrate accessible and inclusive communication methods throughout our service.
Testimonials
Our well-earned feedback and encouragement
Seven Steps is a reliable support provider who places the people they support at the centre of what they do. They also value the people they employ and so staff turnover is low, enabling people to have long term, consistent support from staff they know and trust. Seven Steps is a provider we would recommend to people and families.
My daughter has much more confidence since receiving support from Seven Steps and is secure with her carers. The level of support is 100% better than she and us have ever known. Thank you!! You do a great job!!
"I feel the service provided is very person centred and this is reflected in the individualised support packages delivered by Seven Steps. The staff team are consistent and so they are able to build relationships with people they support and develop good knowledge of their needs and personalities."
I trust all my support workers, they help me on a day to day basis. I have come a long way with Seven Steps support.
Social Media
We love social media! Here are some ways to connect with us
Office Hours
Mon-Fri 8AM to 4PM
Need to get in touch? Just want to say hello? Drop us a message!
---